KIDS CHOIR
Kindergarten – 6TH GRADE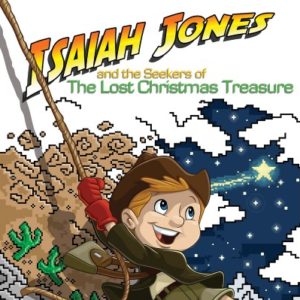 Join in the excitement as our young hero, along with his friends and companions, search for the Lost Christmas Treasure, navigating levels of the video game as they go. Cheer them on through challenge after challenge as they follow the shooting star that guides their way on a suspense-filled journey, leading them to their greatest discovery…the real Treasure of Christmas is Jesus!
Rehearsals every Wednesday 5 p.m. – 6 p.m.
Kids and Parent helpers get a free dinner after practice. We request that you are committed to making as many of the rehearsals as possible, for your child's enjoyment, and to fulfill their roll in the teamwork involved in performing this wonderful musical loaded with Biblical truth.
KIDS' CHOIR rehearsals start September 12 for "Isaiah Jones and the seekers of The Lost Christmas Treasure"